Convenience fee for out-of-county driver's license customers
posted on 6/15/23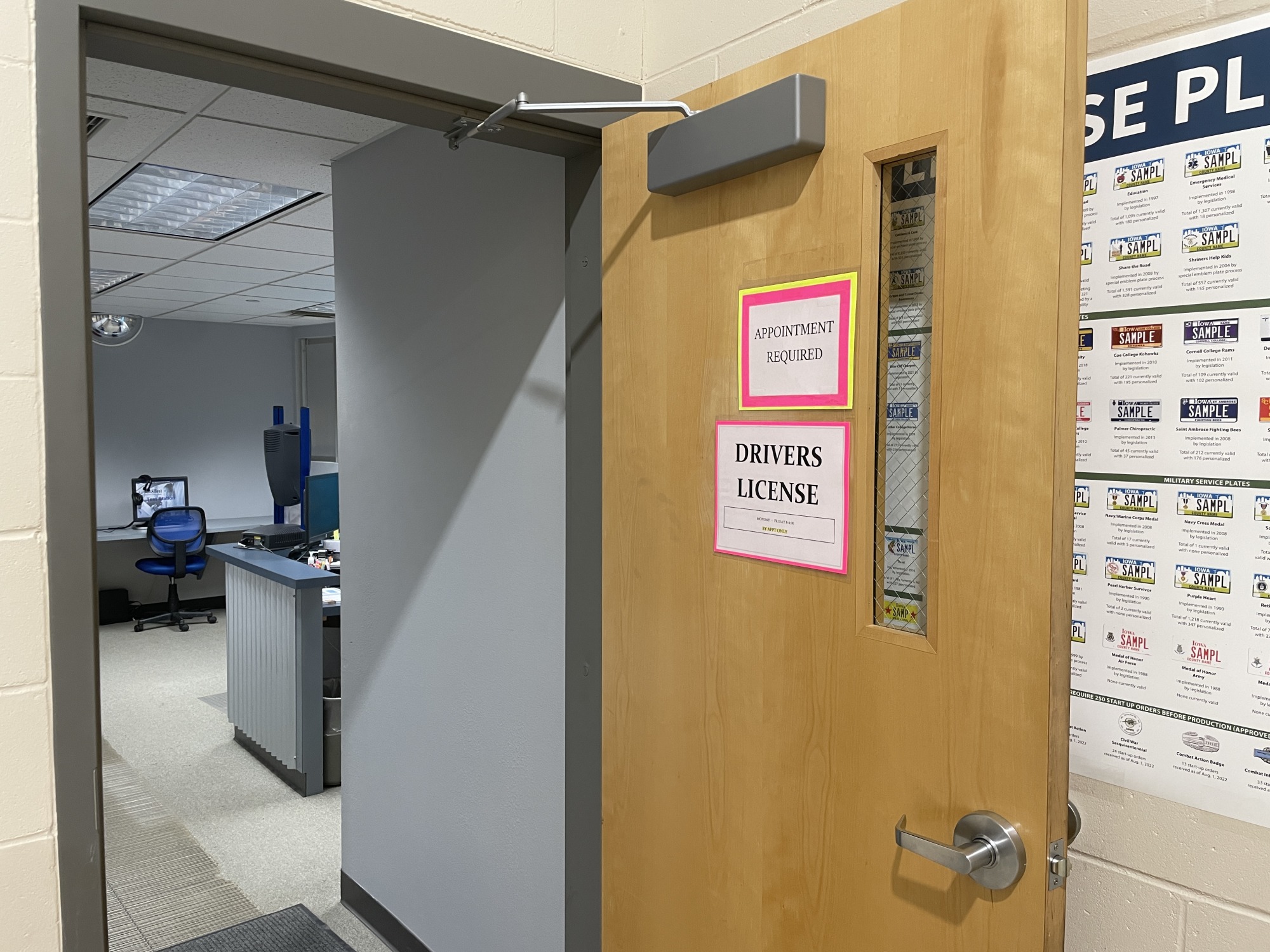 As of July 1, 2023, out-of-county residents will be assessed a $10 convenience fee on all driver's license and ID transactions.
The convenience fee must be paid by cash. Check and card payments will not be accepted.
This fee does not apply to motor vehicle or property tax transactions.
Customers must either reside in Tama County or own land in Tama County to avoid the fee.
The new out-of-county convenience fee was recently approved by the Iowa DOT and is being adopted by a majority of county offices throughout the state.
Transactions at driver's license stations operated directly by the Iowa DOT, such as those in Marshalltown, Waterloo and Cedar Rapids, are not subject to the convenience fee, regardless of residence.
For questions, please contact us at (641) 484-3141.
More News
posted 8/8/23 · Auditor
Fiscal Year 2024 Levy Rates
posted 7/7/23 · Treasurer
Purchase proposal letters were sent to Tama County property owners from a private company called Kevlar Investments.
posted 6/27/23 · Emergency Management
posted 6/23/23 · Conservation
Following lake improvements, visitors will once again be able to hike and camp at Otter Creek Lake & Park starting on June 29, 2023.
posted 6/15/23 · Treasurer
Driver's License and ID Card Service Notice