Phases of Emergency Management
Preparedness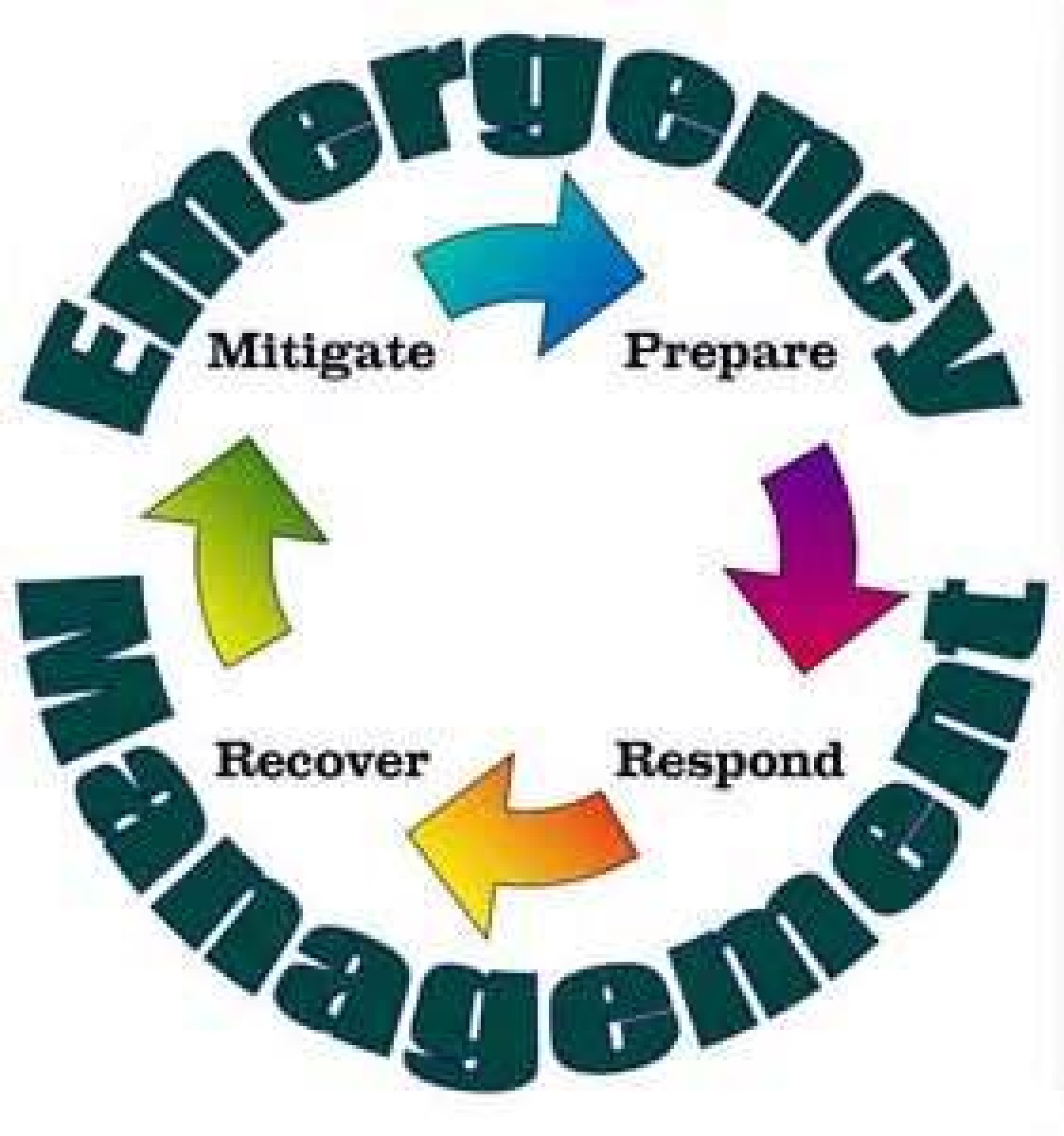 The Emergency Management Coordinator coordinates all emergency actions under the guidelines of the Tama County Multi-Hazard Emergency Operations Plan. This plan addresses the preparation and response actions to all potential risks to the public. These actions address natural disasters from tornadoes, thunderstorms, and floods, technological hazards such as hazardous materials or radiological releases, and attack sources such as homeland security, terrorism, and civil unrest. The Coordinator conducts public information presentations, distributes emergency preparedness-related literature, and conducts in-service presentations as requested. The presentations are provided at no cost as a public service. The Emergency Management also sponsors and coordinates emergency management-related training courses in the local community, at the state level, and at the Emergency Management Institute at low or no cost to the participants. The Coordinator also sponsors emergency or disaster-related exercises to maintain all agencies at a high state of readiness.
Response
The response to an emergency or disaster situation is based on the implementation of the Multi-Hazard Emergency Operations Plan. The response activities to major incidents will be coordinated through the Tama County Emergency Operations Center (EOC) which is located at the Sheriff's Office building in downtown Burlington.
Major emergencies or disasters can cover several jurisdictions and may require large-scale government and voluntary EMA response. Emergency services activities will be coordinated through the EOC. This phase of emergency management is intended to provide emergency assistance for casualties, including search and rescue, shelter, and medical care, to reduce the probability of secondary damage and to reduce damage by efforts such as sandbagging against impending floodwaters. It also involves obtaining a listing of the damages that have occurred and reporting this information to state officials.
Recovery
Recovery activities are all actions taken after a disaster or emergency situation to meet the needs of the public in restoring public services and assistance to return individual lives and the business community, as much as possible, to a normal or pre-disaster condition. The Emergency Management Coordinator will coordinate the recovery activities of the affected communities in conjunction with city and county resources and will coordinate the requests for, and disbursement of, state and federal assistance funds and the establishment of a Disaster Assistance Center for the public to request assistance from various support agencies.
Mitigation
Mitigation is any activity that prevents and emergency, reduces the chance of an emergency occurring, or reduces the damaging affects of unavoidable hazards. Mitigation activities will be coordinated with various local, state, and federal programs in accordance with the Risk and Hazard Assessment. All mitigation activities will be coordinated by the EMA from local requests to the state and federal emergency management agencies to include the disbursement and accountability of mitigation project funds. Each city and Tama County has developed and maintains a Hazard Mitigation Plan.