Mission Statement
To promote healthy lifestyles, prevent diseases, protect the environment, and assist people to safely reside in their homes as long as possible.
Vision
Healthy and safe Tama County communities.
Meet Our Staff
Shannon Zoffka, RN, BSN
CEO/Executive Director
Lori Johnson
Assistant Director/CFO
Beth Eberle, RN
Case Manager/HCA Supervisor
LeeAnna Kriegel, RN
Case Manager
Claire Shefchik, RN
Case Manager
Penny Tyynismaa, RN
Clinical Manager
Brenda Bridges, LPN
HCA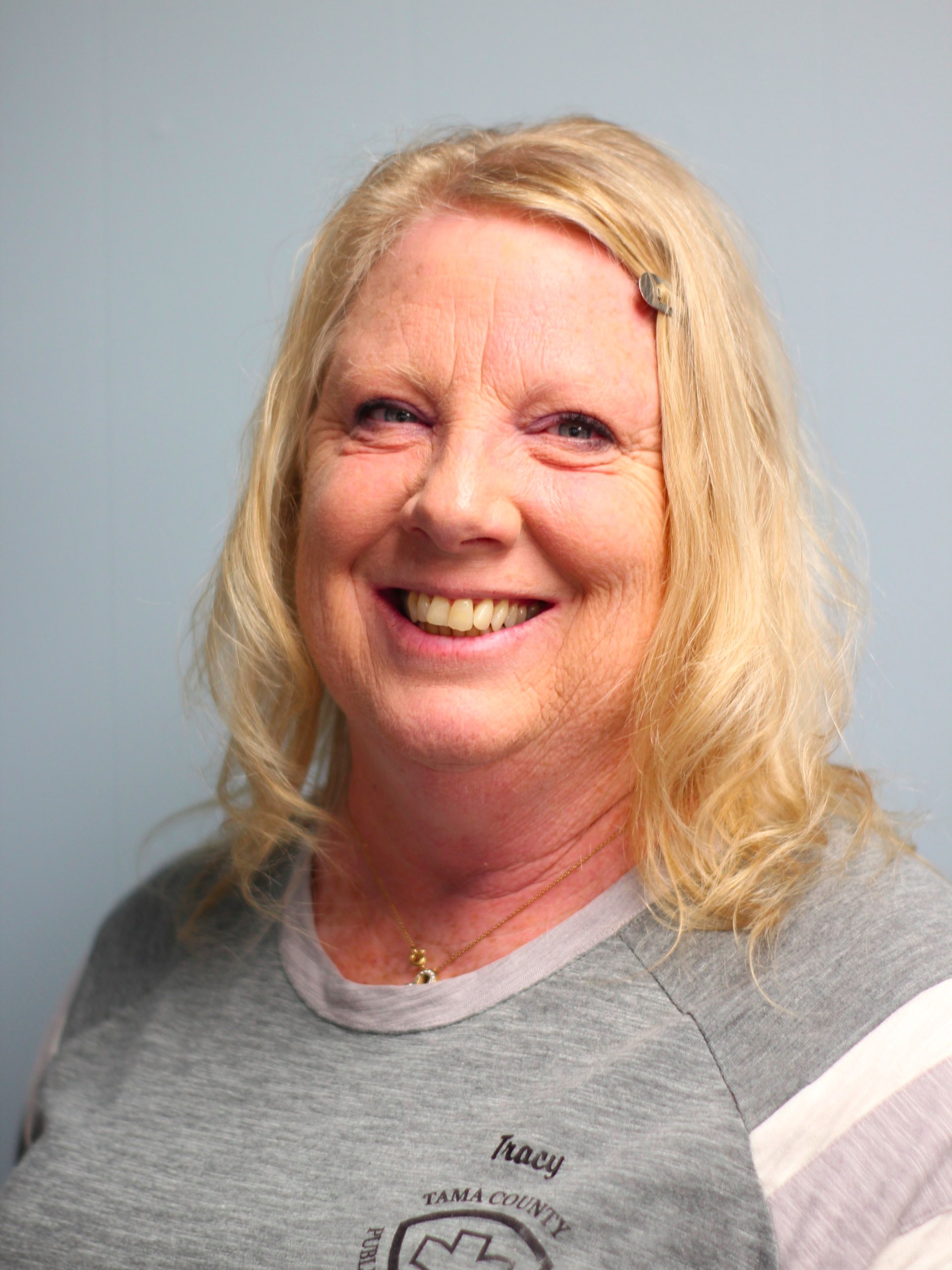 Tracy Hathaway
HCA/Office Assistant
Gina Hoskey
HCA
Robin Riffle
Home Helper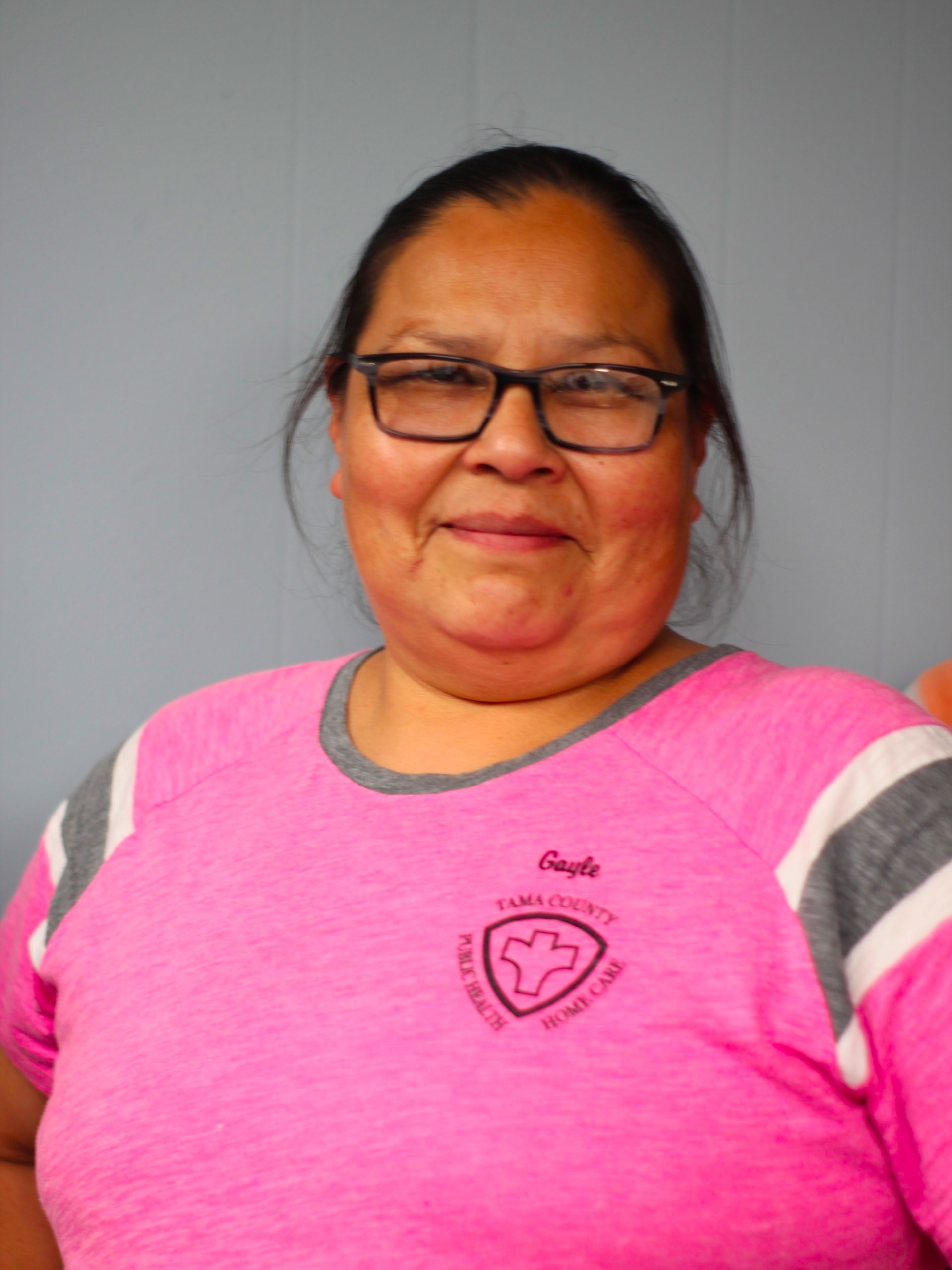 Gayle Walker
HCA
Jolynn Harger
Executive/Financial Assistant
Melissa Massengale
Office Assistant
Rose Anya
Interpreter
Laura Galvez
Interpreter
Chris Behrens
Environmental Health Officer/Sanitarian
Agency History
Tama County Health Service (TCHS) originated November l8, l966 as a pilot home health-training program with a grant from the Office of Economic Opportunity.
In February of l967 TCHS received word from the Social Security Administration office in Kansas City that they had met the qualifications for participation in the Health Insurance Benefits Program (Medicare).
TCHS continued to be part of a multi-county agency until l974 when each county formed independent health services. After forming as an independent health service, TCHS formed its Governing Board, the Board of Health. An Advisory Board appointed by the Board of Health was formed to assist with guidance and evaluation of the Agency.
Over its fifty-five year history, TCHS (now known as Tama County Public Health & Home Care) has had to make changes to stay relevant with current world happenings. Grant funding was received to start different new programs that fit the needs of the issues going on in that time.
1989 - TCPH&HC received a Health Promotion grant to hold a Health Fair in the County.
1990 - a grant to expand adolescent child health.
1994 - a Breast Cancer Grant and a 3 year Cardiovascular Risk Reduction Grant was received.
2001 - a Wellmark Health Kids Grant was received.
TCPH&HC has partnered with interested citizens to start several Coalitions to tackle issues going on in our county.
2004 - In 2004, SKIP Coalition was formed to support families and ensure the safety and well-being of children identified as being at risk for abuse.
2005 - the Teen Pregnancy Coalition was formed.
2008 - TCPH&HC assisted with the formation of the DEC (Drug Endangered Children) Program.
2011 - The Tama County Wellness Coalition was formed.
In 55 years of service, there have been several Public Health instances where TCPH&HC have aided our County.
1993 - During the spring floods of 1993 numerous tetanus shots were given to flood victims.
2001 - after 9/11, Bioterrorism became a Public Health Issue. Workshops were conducted throughout the County to partner with community partners to review possible threats.
2003 - our Agency helped collect birds for the testing of West Nile Virus.
2005 - TCPH&HC held mumps vaccination clinics in response to an outbreak of mumps.
2007 - During the ice storm of 2007 the Tama County Local Emergency Planning Commission worked with other agencies to provide support for the shelters.
2008 - During the floods of 2008, TPCH&HC gave 94 free tetanus shots to flood victims and emergency workers.
2009 & 2010 - TCPH&HC hosted clinics to give H1N1 vaccine. Approximately 3500 doses were given in Tama County.
2020-present - during the COVID-19 Pandemic, TCPH&HC hosted clinics and gave Tama County residents 6,812 vaccinations. They also served as an information bank for schools, employers, doctors of Tama County regarding information for COVID-19
2020 - TCPH upgraded to Electronic Health Records. This training and implementation went on during the COVID-19 Pandemic.
During all of the decades of service, TCPH&HC have employed RN's, and Home Care Aides to provide Home Care Services to Tama County residents. TCPH&HC also provides Homemaker and Respite services.
For more information on any of our Public Health or Home Health services, please email us at health@tamacounty.org or call our office at 641-484-4788.